Four representative structures of the 3R2 peptide, such as, conformations characterized by five (A), four (B), three (C), and two (D) sidechain- to-backbone H-bonds, respectively
B. Leitgeb, G. Janzsó, L. Hudoba, B. Penke, G. Rákhely ,F. Bogár
Helix and H-bond formations of alanine-based peptides containing basic amino acids.
STRUCTURAL CHEMISTRY 22:(6) pp. 1287-1295. (2011)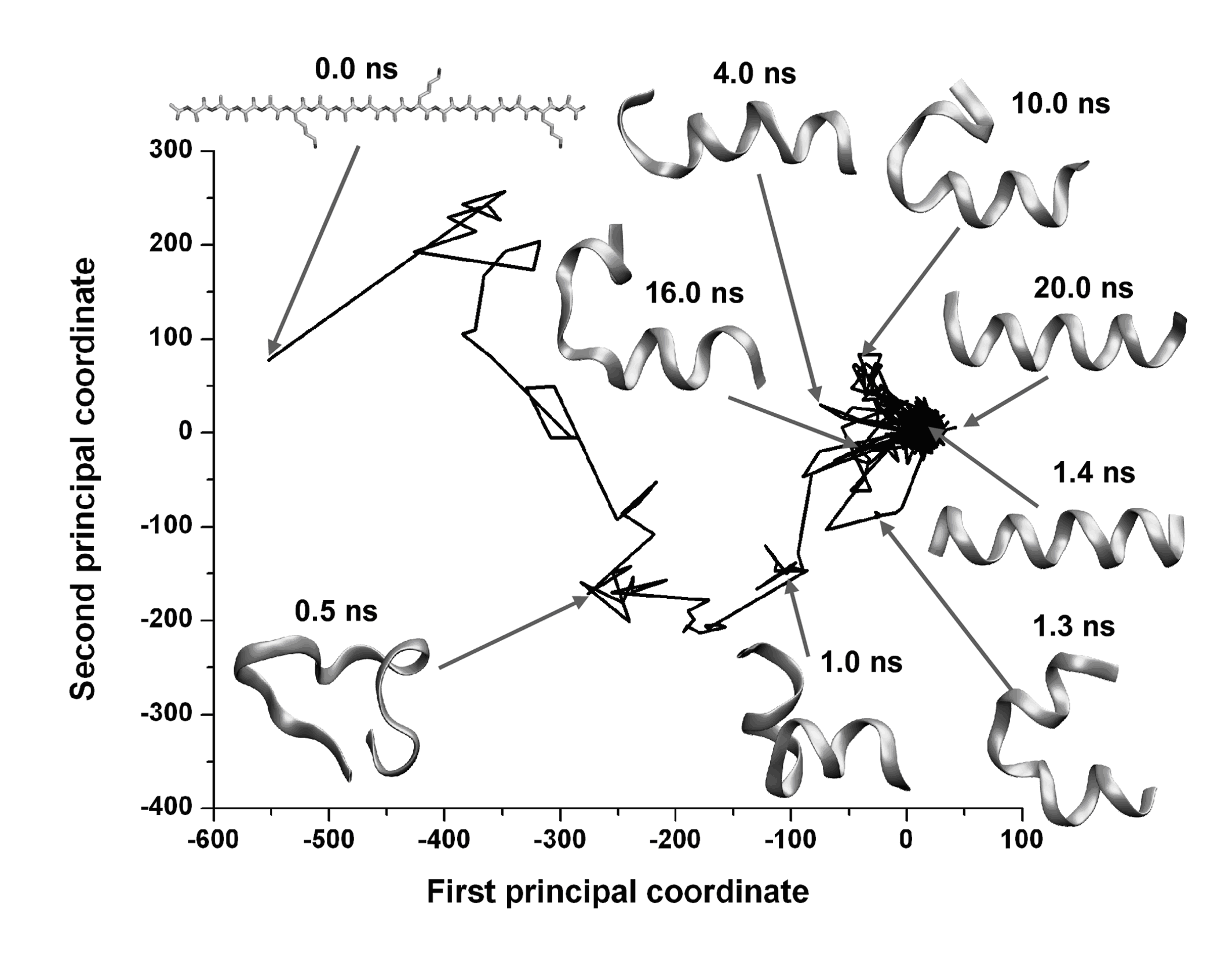 An individual folding pathway for the 3K5 molecule
G. Janzsó, F. Bogár, L. Hudoba, B. Penke, G. Rákhely, B. Leitgeb
Exploring and characterizing the folding processes of Lys- and Arg-containing Ala-based peptides: A molecular dynamics study.
COMPUTATIONAL BIOLOGY AND CHEMISTRY 35:(4) pp. 240-250. (2011)